Our clinical intake line is available 24 hours a day:
Dial: (510) 595-5500 Ext: 10
We serve all ages and backgrounds at our offices in Emeryville and various locations throughout the Bay Area. Sliding scale therapy is available for those who qualify.
Our therapists, interns and trainees provide cost-effective drama and expressive arts therapy to teens, adults, couples and families. All are well-qualified and our interns and trainees are supervised by a licensed therapist.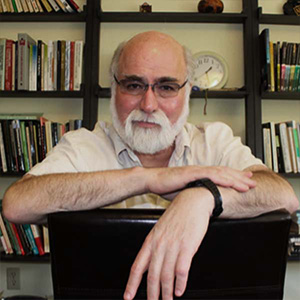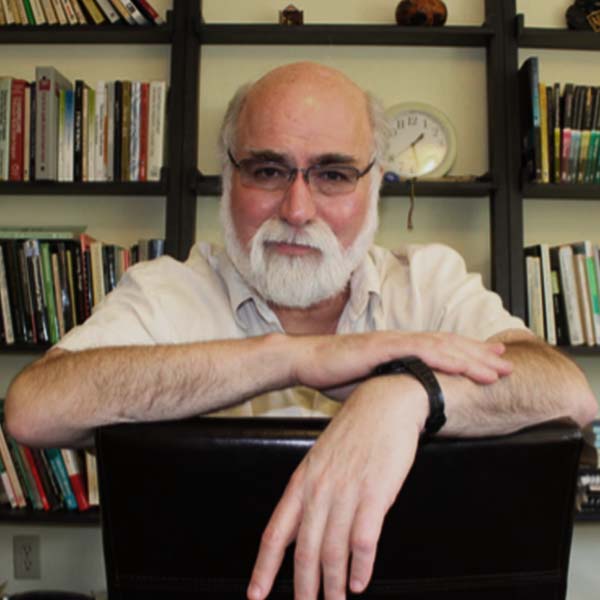 ARMAND VOLKAS, LMFT, RDT/BCT
He/Him
Marriage & Family Therapist, Registered Drama Therapist/Board Certified Trainer, Supervisor
MFT #28789
Phone: (510) 595-5500, Ext 11
Email: [email protected]
Armand Volkas is a psychotherapist and Registered Drama Therapist in private practice and Clinical Director of the Living Arts Counseling Center in Emeryville, California, where he directs a training program for students, interns and therapists who want to integrate drama therapy into their practice. He is a Board Certified Trainer in this discipline with The North American Drama Therapy Association. In addition, Armand is Associate Professor in the Counseling Psychology Program at California Institute of Integral Studies and Adjunct Professor at John F. Kennedy University, Sofia University, the Summer Peacebuilding Institute and the Canadian School of Peacebuilding. Armand has been honored with the Raymond Jacobs Award for his dedication to diversity and cultural competence and The Gertrud Schattner Award from the North American Drama Therapy Association for his distinguished contributions to the field. He has developed innovative programs using drama therapy for social change, intercultural conflict transformation, intercultural communication and peacebuilding.
Armand Volkas directs Healing the Wounds of History, a therapeutic approach in which theatre techniques are used to work with groups of participants from two cultures with a common legacy of violent conflict and historical trauma. Healing the Wounds of History has received international recognition for its work in bringing groups in conflict together including, descendants of Jewish Holocaust survivors and The Third Reich; Turks and Armenians; Turks and Kurds; Palestinians and Israelis; Japanese and Chinese, Tamil and Singhalese, Japanese and Koreans; African-Americans and European-Americans and the factions involved in the Lebanese Civil War.
Armand is also Artistic Director of The Living Arts Playback Theatre Ensemble. Playback Theatre transforms personal stories told by audience members into theatre pieces on the spot using movement, ritual, music and spoken improvisation. Sometimes a story becomes myth, sometimes a realistic enactment: some stories are tragic; others are funny or illuminating. The ensemble is in now in its 30th year of existence. At the heart of Armand's work is a profound respect for the power of personal story to build bridges between people and cultures.
ARMAND VOLKAS, LMFT, RDT/BCT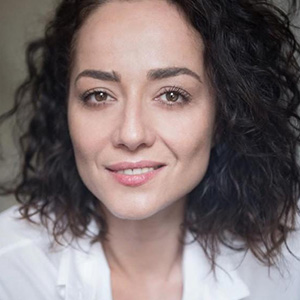 Ornela Kapetani is a drama therapist and a professional theatre and film actress. She is a registered drama therapist with the North American Drama Therapy Association and with the HCPC (Health and Care Professions Council) in the United Kingdom. She is a clinically certified trauma practitioner. Ornela is currently training as a Transpersonal Regression Therapist with the Tasso International Institute in the Netherlands. In 2009, Ornela obtained her MA in Drama and Movement Therapy (Sesame Approach) in London, UK at the Central School of Speech and Drama (University of London). Since then she has been continuously working as a drama therapist for the National Health System (NHS,UK), within mental health facilities, mainstream education settings, NGOs and with individuals, from diverse cultural backgrounds, who experienced trauma. She has extensive training in Jungian psychoanalytic, psychodynamic, humanistic and person-centred approaches to psychotherapy. She has an established private practice and works with people from all walks of life. In addition, Ornela is a full member of the ACTRA (Alliance of Canadian Cinema, Television and Radio Artists) in Canada. She is a multi award winning actress and she's been the leading actress in numerous european film productions. As a theatre practitioner she's had extensive training in various theatrical disciplines such as the Stanislavsky method, the physical theatre of Jerzy Grotowski, Jaques Lecoq and the silent theatre of Marcel Marceau. From 2008-2015 Ornela was a performer with the multidisciplinary theatrical group PartSuspended, an art collective that aimed to bring together artists from various disciplines to address social issues through performance. Ornela combines her experience as a clinician and professional actress, in a way where both the psychological needs and the artistic potential of the person are intertwined to create a transforming liminal experience.
ORNELA KAPETANI, MA, RDT, CCTP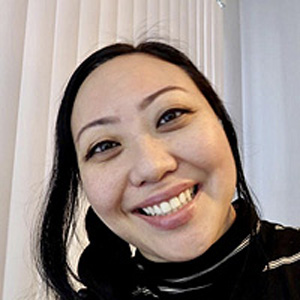 Rose Cha, LCSW, PRDT is a licensed psychotherapist and Alternative Track Drama Therapy Trainee with ten years of experience providing trauma-informed experiential therapy. She has extensive training in gestalt, sandplay, psychodynamic, and cognitive behavioral therapy, self psychology, and neuropsychological and personality testing. She also received training and consultation in child-centered play therapy, EMDR, and Somatic Experiencing. Rose comes from a strong research background, co-authored a chapter publication on forgiveness and health, and worked on studies examining brain processing of social emotional stimuli, empathic accuracy, embodied emotion, attachment and delay of gratification. Rose is a life-long learner, currently studying psychodrama, Playback Theatre, Developmental Transformations, Rehearsals for Growth, Jungian oriented psychotherapy, and shame.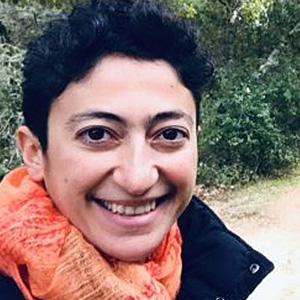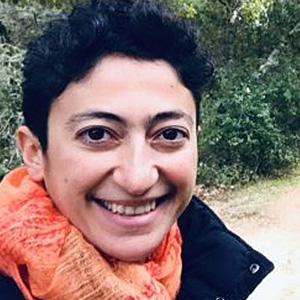 As your therapist, I help you bring a flow into your life. I follow your process and walk with you, side by side, into the hidden parts of yourself which tell your story. Here is where we acknowledge both your pain and your resiliency. We then set up a path for healing & transformation. You'd probably perceive my approach to you as direct, authentic, warm, understanding, challenging, & creative. My approach is relational within different frameworks such as psychodynamics, drama therapy, somatic, and mindfulness-based. I use EMDR as a most significant treatment for trauma. My area of expertise has been mainly revolving around issues such as, trauma, mood fluctuations, interpersonal sensitivity, anxiety, depression, grief and loss, self-esteem, immigration, acculturation, transitions, identity crisis, adoption, PTSD, diversity issues, gender identity and self-growth. My clinical work honors social justice inside the room and outside of it. I have experience working with diverse populations, including domestic violence survivors, refugees, immigrants, children, and LGBTQ+ individuals. These are populations whom I am honored to stand up for in my ongoing pursuit of social justice. My action-oriented approach working with couples focuses mainly on enhancing non-violent communication skills, examining attachment styles, exploring dynamics, and honoring cultural differences. Professional Background: I am a licensed Marriage & Family Therapist #120587 at the Living Arts Counseling Center. I have an MA in "Counseling Psychology with concentration in Drama Therapy" at the California Institute of Integral Studies. Raised in Lebanon and having lived abroad in Belgium, United Arab Emirates, and in California, I earned insight and deep understanding about cultural differences which reflect in a culturally sensitive therapy process with my clients.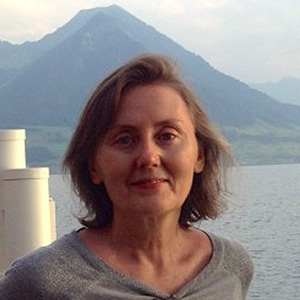 Sometimes, when we hear the call of fate, we listen with an inner ear for quiet whispers of the soul. This call arrives in many forms — it can be a traumatic experience or relationship, a feeling of restlessness or depression, a health problem or simply an unexplainable desire to grasp the mystery of life.
My consultation practice brings together Jungian analysis with expressive arts therapy. I offer a safe place for you to recognize your unique identity. In our work together, we will follow the varied threads of your story so that you can weave and shape your own destiny.
My approach uses both verbal and non-verbal methods, encouraging spontaneity and the healing influence of the imagination. These sensorial processes lead to an aesthetic and spiritual understanding of soul. While the underlying causes may be unknown, the challenges of life can bring grief, anxiety, and/or depression.
I specialize in working with people who are having difficulty meeting personal challenges. I help my clients to realize their potentials and am experienced in working with:
- Relationship Issues
- Midlife crisis
- Personal or professional transitions
- Woman's fertility issues
- Post abortion or miscarriage healing
Specialization:
Expressive Arts Therapy; Jungian Analysis; Drama Therapy; Autobiographic Therapeutic Performance. Methods include active imagination with dreams, Sandplay, painting, drawing, improvisation, theater games, story telling and songwriting. My academic and professional background is diverse. After conservatory theater training at the East 15 Acting School in London England I spent many years in New York City working as a performer, director, and teacher. Later I earned an interdisciplinary Master's Degree in Psychology and the Performing Arts with a focus on the Feminine Principle at SUNY/ Empire State College. I am a doctoral candidate in Expressive Arts Therapy at European Graduate School. This broad and rich background informs my analytical training at the CG Jung Institute in Zurich. Currently, a trainee at the Living Arts Counseling Center, I am supervised by Armand Volkas, MFT RDT/BCT (MFC #28789).
"One must still have chaos within oneself to give birth to a dancing star." — Nietzsche
Maude Davis, Psychoanalyst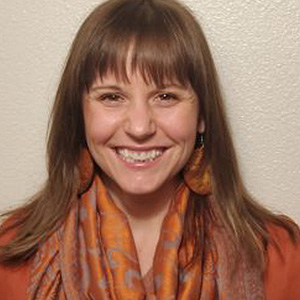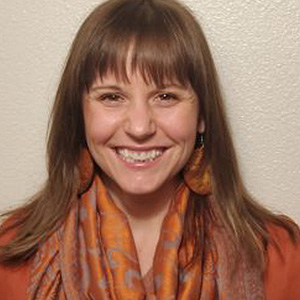 Areas of Focus:  Abuse & Trauma, BDSM/Kink, Chronic Illness & Chronic Pain, Depression & Anxiety, Inner Child Healing & Childhood Trauma, LGBTQ+, Loss and Grief, Non-Traditional Relationships, Relational Challenges, Sexuality
Languages Spoken: English
I honor the vulnerability it takes to embark on a journey of personal growth.
I seek to provide a supportive, safe space for you to heal past experiences, explore how those experiences impact your present day, and support you in practicing new ways of being in the world. My approach to therapy is very collaborative and rooted in helping you become the "expert" of you.
Expressive Arts Therapy
In addition to talk therapy (which is a creative modality in of itself), I specialize in Expressive Arts (EXA) Therapy which uses the creative arts (writing, art, sandtray, movement, drama, etc.) to explore and process your lived experience. But do not fear -you do not have to be "good" at art! The process of integrating expressive arts into therapy is about process over product. We all have a natural capacity for creative expression. Together, we will strength and cultivate your creative power in service of healing and transformation.
I have worked in the fields of mental health and the creative arts for over 15 years serving a diverse range of youth and adults. As a psychotherapist and expressive arts therapist, I work with people of all backgrounds and lived experiences. I offer affirmative, knowledgeable, and trauma-informed services for individuals who are part of the LGBTQ+, BDSM/Kink, and Non-Traditional Relationship communities.
Reaching out for support takes courage, and finding the right therapist is an important decision. I am here for you during this process! I offer free consultations to explore if we are a good mutual fit.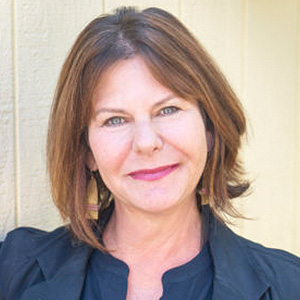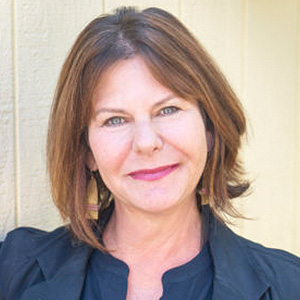 Areas of Focus:  Addiction, Anxiety, Body Image Struggles, Depression, Divorce, Eating Disorders, Grief, Parenting Issues, Relationship Issues, Self-Esteem, Sexual Issues, Substance Abuse Issues, Trauma
Languages Spoken: English
I use my skills as a drama therapist to explore things creatively. I am a licensed Psychotherapist so I also do verbal therapy, but I prefer a more experiential approach. In my experience, when clients work creatively through drama or other arts modalities they begin to let go of intellectualizing and allow themselves to experience things on a more visceral level. Because of this, therapy often moves more quickly, and clients are able to see positive results sooner than if they had remained in a more verbal realm.
In my 17 years of working as a therapist I have worked with many populations. My therapy clients range from individuals who are experiencing severe depression, anxiety and grief to those looking to enhance their life and wanting things to feel a bit more juicy. I work with couples on all relationship issues. I work with adolescents with and without their parents and families. I have a vast experience with treating addiction including eating disorders and sexual addiction. My clients range in gender, race, ethnicity, socio economics, sexual orientation, age and others.
I use various approaches in my work including psychodynamic, in which we explore early experiences and feelings that might define present behavior. Cognitive behavioral, where we work at changing thoughts and behavior in order to make positive changes. Narrative, where it is the exploration of the story we tell ourselves that defines our experience, and by rewriting that story, we can experience healing. Family systems, an exploration of family roles and expectations that inform our relationships, and Psychodrama, where we act out personal dramas that often lead to catharsis and healing.
Adults: Depression, anxiety, trauma, grief, substance abuse issues, eating disorders, body image struggles, relationship issues and others.
Couples: Communication, sexual issues, addiction, abuse, parenting issues and others.
Adolescents: Depression, anxiety, social phobia, ADHD, bipolar disorder, relationships, trauma, substance abuse issues, grief, eating disorders, self injury, behavioral issues, self esteem and others.
Families: Grief, substance abuse issues, parenting, trauma, divorce/remarriage, trust and others.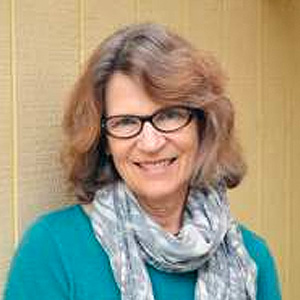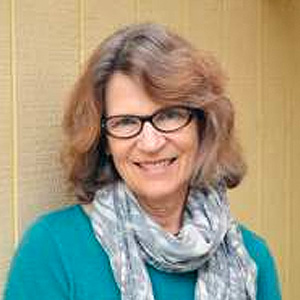 Areas of Focus:  Addiction and codependency, Anxiety, Caregiver burnout, Catastrophic or chronic illness, Creative blocks, Depression, Female sexual problems, Grief and loss, Historical trauma, Inner Critic, Parenting, Relationship conflict, Self-esteem concerns, Shame, Stress Management, Trauma
Languages Spoken: English
I received my Master's in Counseling Psychology from the California Institute of Integral Studies, with a specialization in expressive arts. Also a graduate of the Institute for Health and Healing's Integrative Medicine Program and a registered physical therapist, I have specialized training in using guided imagery, expressive arts and psychotherapy to assist clients with a variety of challenging medical and psychological conditions. As a writer, painter and student of drama therapy, I know firsthand the power of the arts to create personal transformation. Therapy can transform lives, and I am committed to working with you to create a therapeutic process which will encourage and support your intrinsic ability to change, heal and grow.
My Philosophy
When the pain we are carrying becomes too great, it speaks to us as our symptoms. As we try to cope, we rely on old patterns that may have served us at other times in our lives, but now merely complicate our struggle. We become confused and lose our way. The inner noise of our suffering obscures the quiet–though ever-present–voice of our own intuition and wisdom, the deep healer within.
Inner Work
If you find yourself struggling, the sensitive and attuned psychotherapy I provide can help. Using guided imagery and the arts, we can work together to explore and untangle your distress and illuminate the uniquely creative solutions that lie within you, waiting to be recognized. New parts of yourself, long obscured by the struggle, will come forth to surprise us both with their humor, insight and depth. Life will become a little easier and a lot more fun.
Relationship Work
If you are grappling with a relationship that isn't working as well as it used to, or as well as you and your partner desire, couple counseling can help you recognize and change the patterns which are keeping your relationship stuck. Family therapy will strengthen bonds and give equal voice to all members. By custom tailoring a combination of talk therapy, expressive arts and drama therapy techniques, I will assist you to find ways to resolve relational and family conflicts, to hear and be heard, and to open yourselves to the love you want and deserve.
Courage and Commitment
It takes courage to seek help, and dedication to make changes in old patterns and beliefs. A therapeutic relationship based on trust, honesty and acceptance is the safe crucible in which change takes place. In the work we will do together, I will be committed to honoring our co-created therapeutic relationship with empathy and non-defensiveness, and will stand with you as you face yourself and discover the emerging pathways to greater creativity and ease.
"The winds of grace blow all the time. All we need to do is set our sails." ~Ramakrishna
Merideth Bowen Shamszad, MFT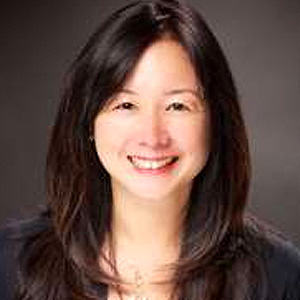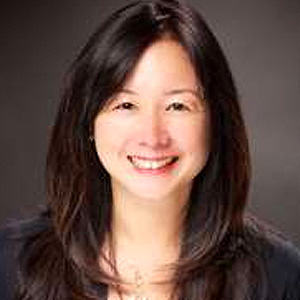 Areas of Focus:  Anxiety, Career Counseling, Child or Adolescent, Coping Skills, Depression, Divorce, Parenting, Relationship Issues, Self Esteem, Spirituality, Trauma and PTSD
Languages Spoken: English, Japanese
I believe that everyone has the innate ability to heal and is always moving towards wholeness and resolution. I also believe everyone is capable of getting stuck in unhelpful patterns – holding onto beliefs and stories about themselves and others that perpetuate unhappiness. Life can bring both planned and unexpected changes and/or trauma that may jolt anyone out of balance – so that they question themselves, their strengths, their choices, relationships, and lives. I see psychotherapy as an opportunity for you to be with yourself – to be invited to check in, be heard and seen, to learn about yourself from you. It is a way in which you can discover your ability to heal, to love, to understand and express your needs and wants, to discover what stands in the way of getting what you need, so that you can choose to live a healthy and fulfilling life.
I have a warm, calm, and non-judgmental approach that provides you with the space to explore issues that range from crisis situations to deeper, underlying concerns. While most of my work helps illuminate certain truths about your world and witnesses your journey towards wellness, I see myself as ultimately your advocate – believing in your desire to seek a better outcome for yourself in life. My experience as a Bereavement Counselor gives me deep insight into working with people who are experiencing loss, life transitions, depression/anxiety, relationship issues, parenting, and re-definition of identity.
I work with both adults and children, individually and as families. Also, as a yoga teacher and resident expressive arts specialist at the Art of Yoga Project, I have witnessed many instances when "beyond words" methods revealed core issues and unlocked insight much more efficiently than traditional talk therapy. I invite you to discover your ability to heal, to love, to understand and express your needs and wants, to discover what stands in the way of getting what you need, so that you can live the healthy and fulfilling life you envision for yourself.
Professional background:
Tina Mizukami is a Licensed Marriage and Family Therapist (#86242) at the Living Arts Counseling Center. She received her Masters Degree in Counseling Psychology at JFK University with an emphasis in Expressive Arts Therapy and Holistic Studies. She is the resident Expressive Arts Specialist and occasional yoga teacher (RYT-200) at The Art of Yoga Project which brings the healing powers of yoga and creative expression to the girls in the juvenile justice system. She is also honored to serve as a Bereavement Counselor at Pathways Home Health and Hospice.